Cloris Lanolin Crème with Vitamin E (100g)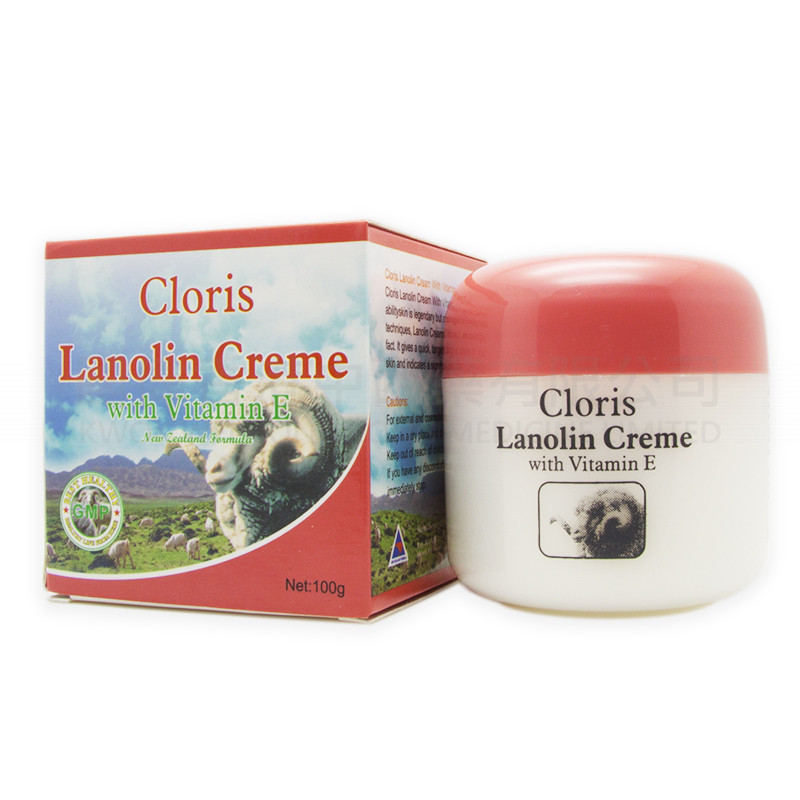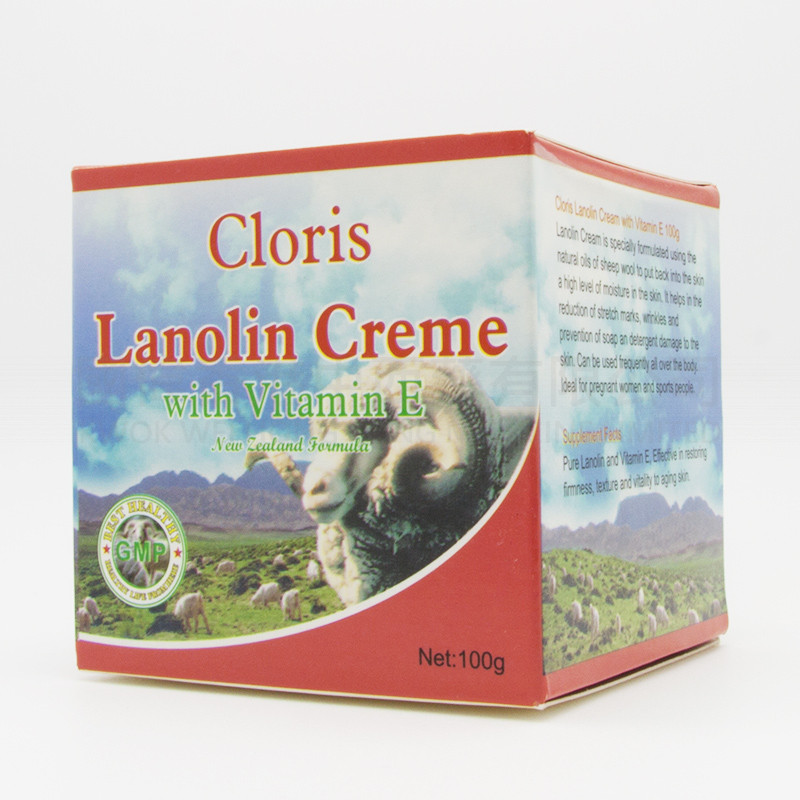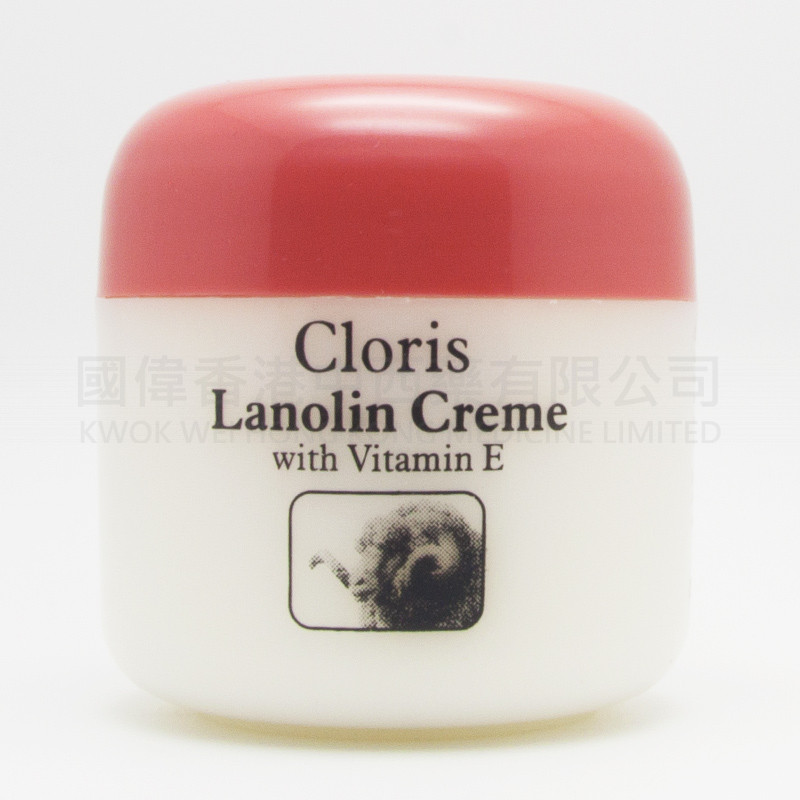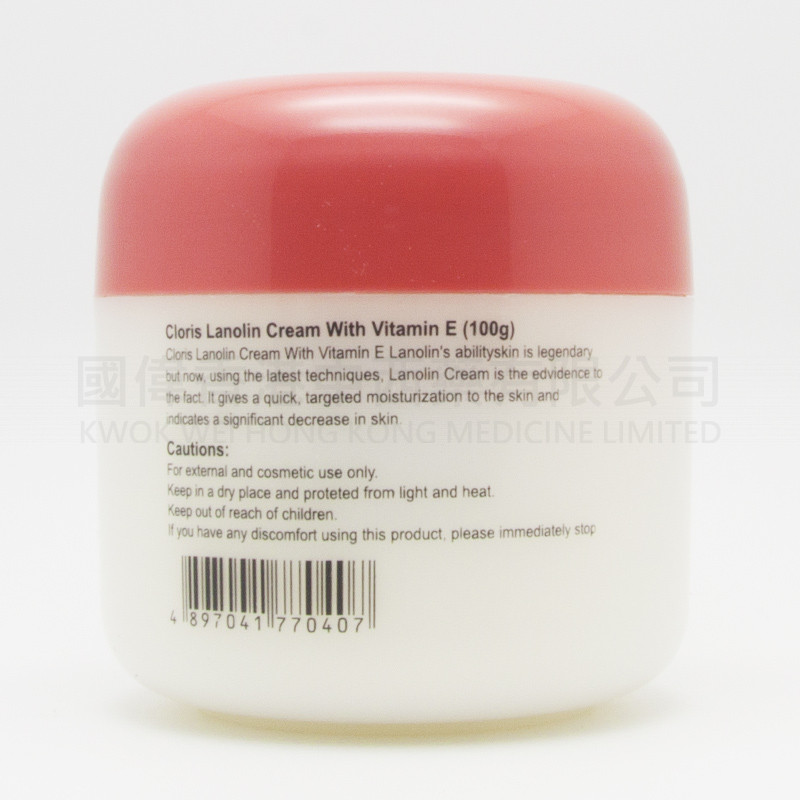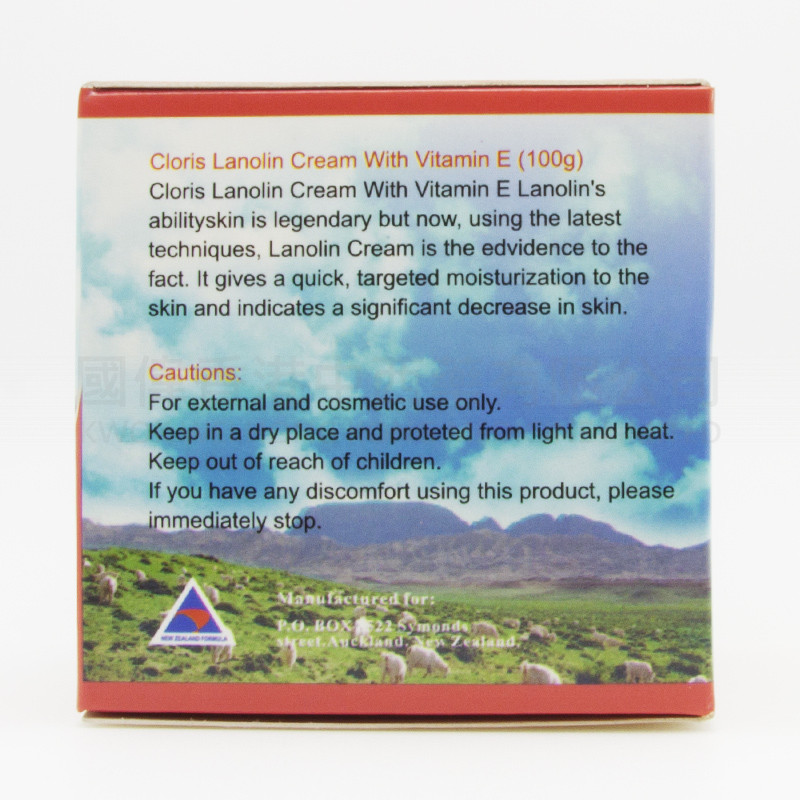 Cloris Lanolin Crème with Vitamin E (100g)
Cloris Lanolin Crème
With Vitamin E
Cloris Lanolin Cream With Vitamin E(100g)
Cloris Lanolin Cream With Vitamin E Lanolin's abilityskin is legendary but now, using the latest techniques, Lanolin Cream is the edvidence to the fact. It gives a quick, targeted moisturization to the skin and indicates a significant decrease in skin.
Cautions:
For external and cosmetic use only.
Keep in a dry place and proteted from light and heat.
Keep out of reach of children.
If you have any discomfort using this product, please immediately stop.
Cloris Lanolin Cream with Vitamin E 100g
Lanolin CCream is specially formulated using the natural oils of sheep wool to put back into the skin a high level of moisture in the skin. It helps in the reduction of stretch marks, wrinkles and prevention of soap an detergent damage to the skin. Can be used frequently all over the body. Ldeal for pregnant women and sports people.
Supplement Facts
Pure Lanolin and Vitamin E, Effective in restoring firmness, texture and vitality to aging skin.