Kaicare Garlic Oil (300 softgels)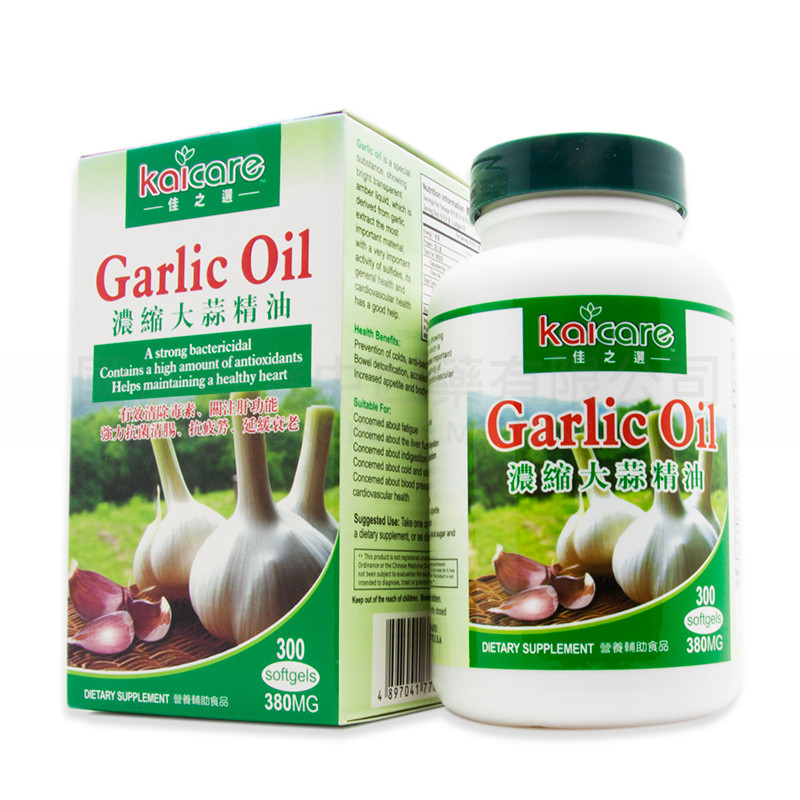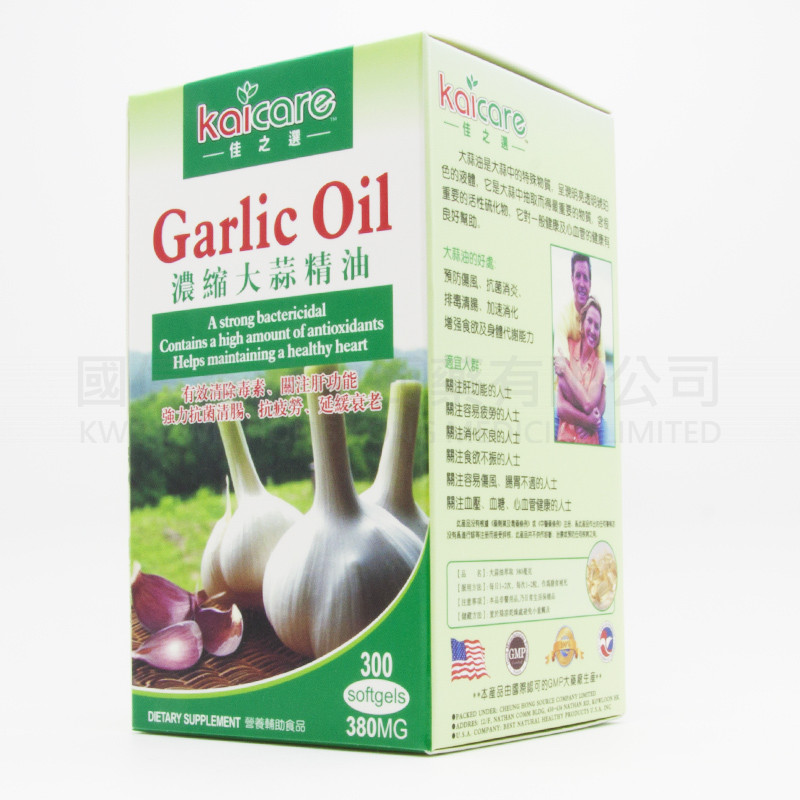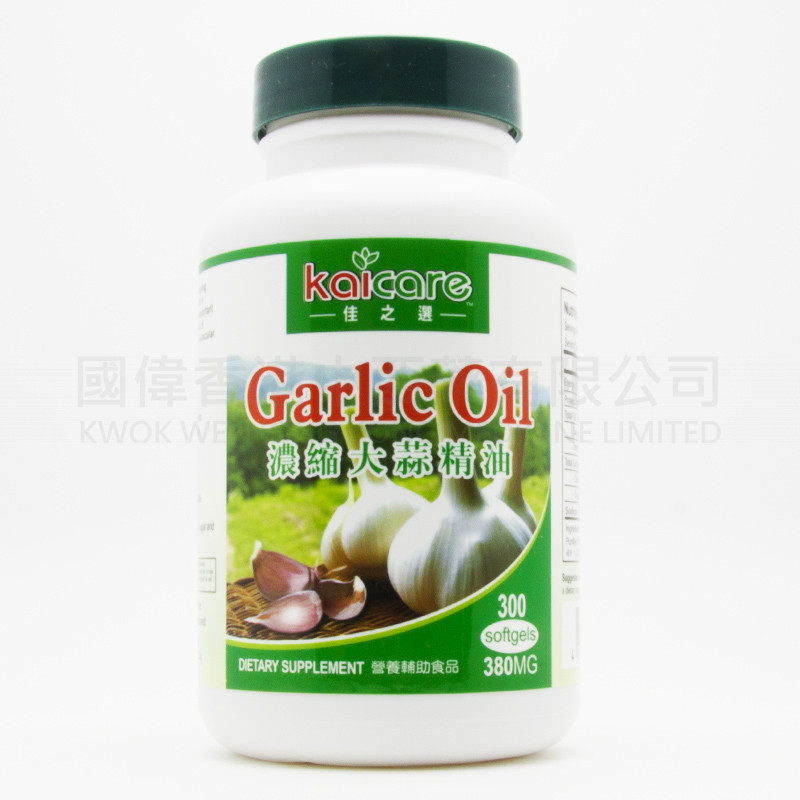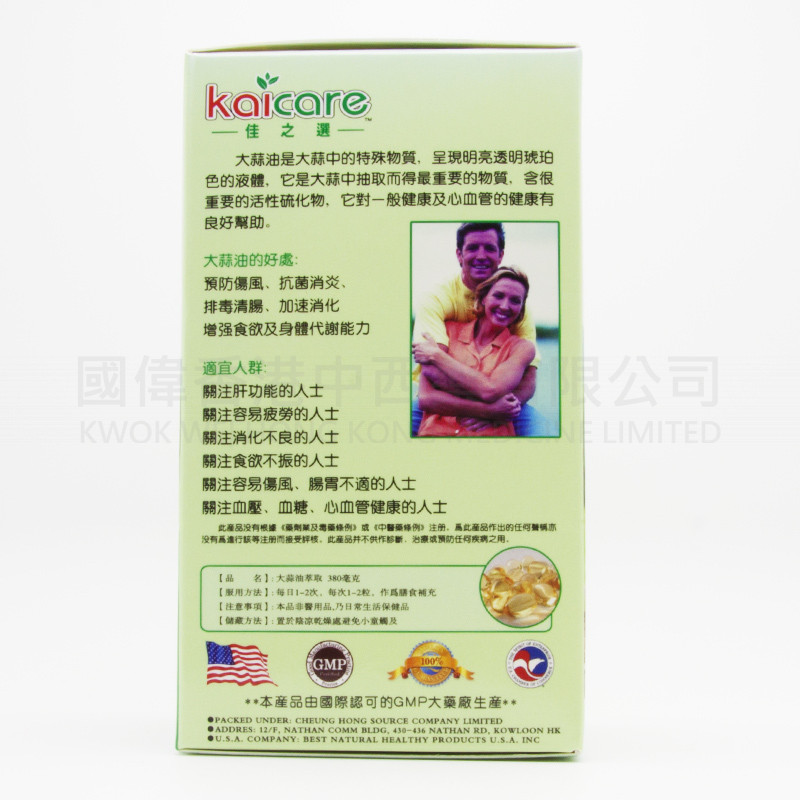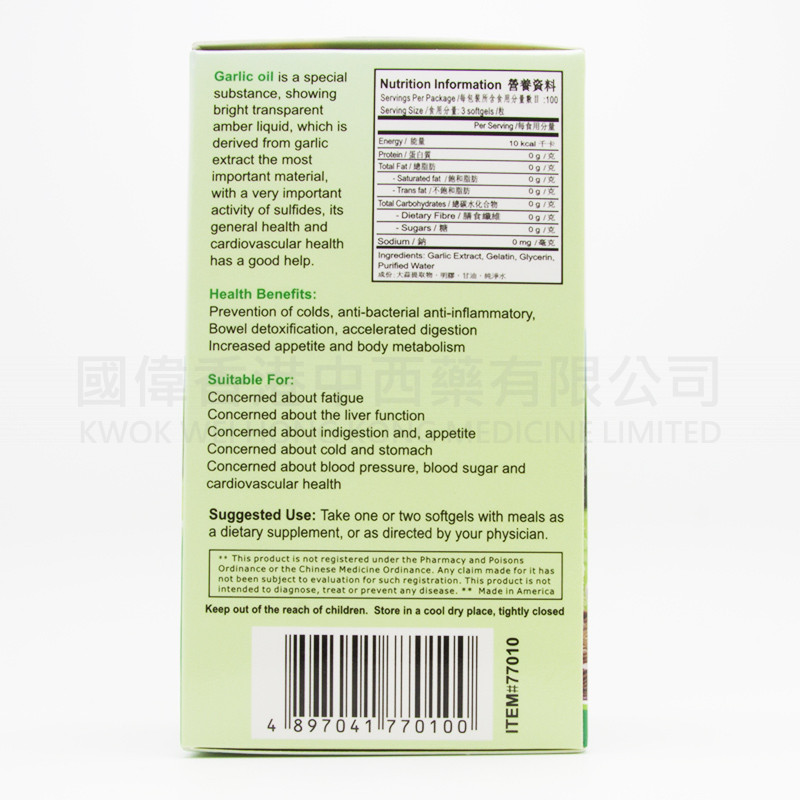 Kaicare Garlic Oil (300 softgels)
Applicable: Low immunity. High blood pressure, high blood lipids, coronary heart disease in the elderly population. People need to resist protein, clear blood and intestinal toxins.

Function: Effective removal of toxins, strong anti-bacterial anti-inflammatory, anti fatigue, anti-aging.
Usage and dosage: 1-2 times per day, each time 1-2 tablets. As a dietary supplement.
American Made