Shiba® Baby Calendula Body Lotion 200ml (German Version)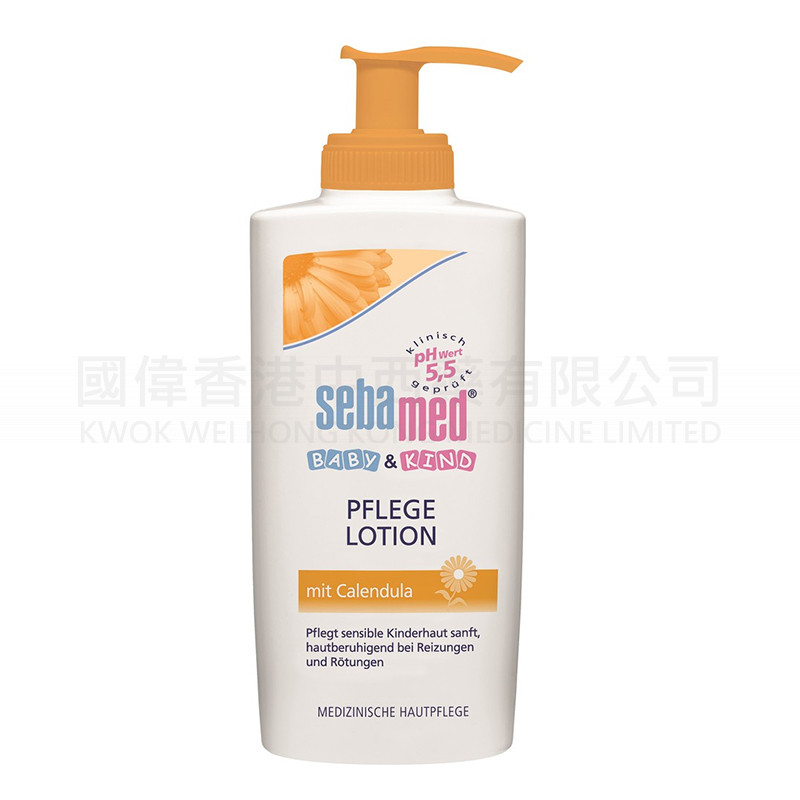 Shiba® Baby Calendula Body Lotion 200ml (German Version)
Shiba Calendula Body Lotion, 200ml
Whether it is morning or evening, this Shiba Calendula Body Lotion gives meticulous care of the baby's skin from the first day of birth.
This body lotion is based on calendula and is supplemented with a variety of botanical ingredients to soothe the skin and relieve irritation and redness . Sweet almond oil protects baby's tender skin and makes skin smoother. Body milk rich in different ingredients can enhance the moisturizing effect, and can be easily wiped off and absorbed by the skin.
pH value 5.5 to promote the development of skin acid mantle. This body lotion does not contain mineral oil and has a practical pressing head for easy use.
This product can be used with the treatment of atopic dermatitis, eczema or skin infections-but please consult your pediatrician before using it. This product has been proven to have good compatibility with the skin by dermatology clinical experiments.
product details:
Calendula ingredients can deeply care for baby's sensitive skin
Push type
Calendula and other ingredients can relieve and reduce skin irritation and redness
Sweet almond oil protects baby's tender skin and makes skin smoother
pH 5,5
Free of mineral oil
Tested for allergic skin can also be used
Capacity: 200 ml
Made in Germany
Ingredients: Distilled water, almond oil, propylene glycol dicaprylate/dicaprate, vitamin B5, glycerin, polyglycerin-3 methyl glucose distearate (emulsifier), shea butter, marigold flower extract , Allantoin, lecithin, caprylic/capric triglyceride, vitamin C palmitate, carbomer sodium, sodium hydroxide, citric acid, essence, phenoxyethanol, benzyl alcohol