Goldboss Orzhuyou (55ml)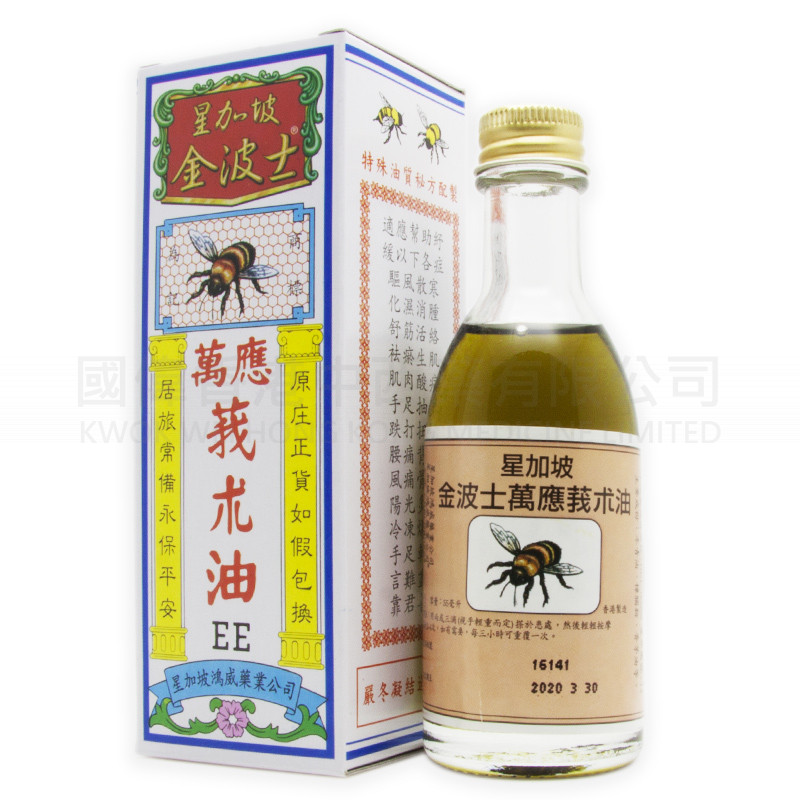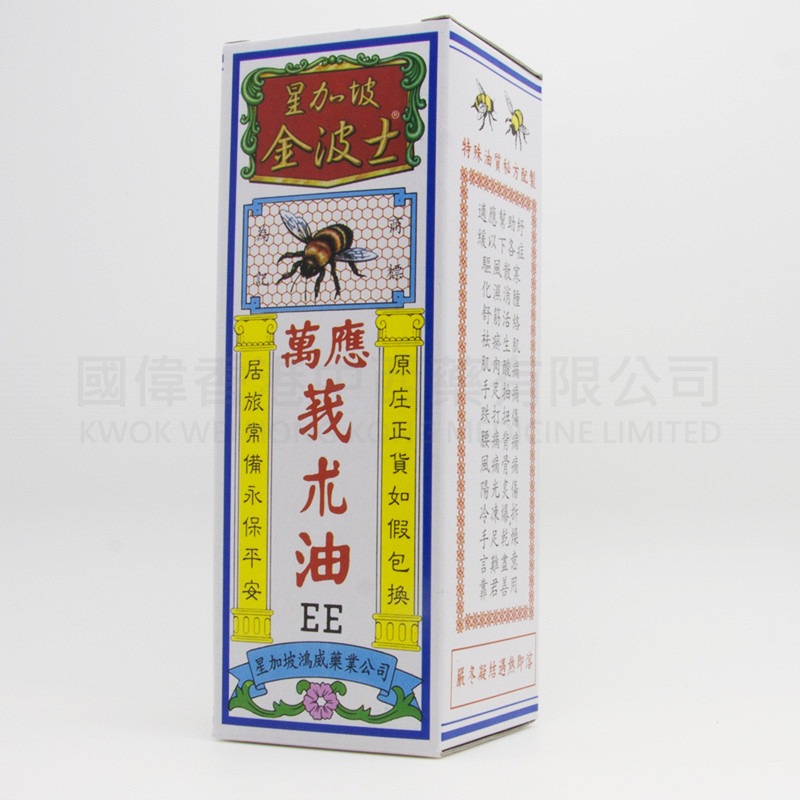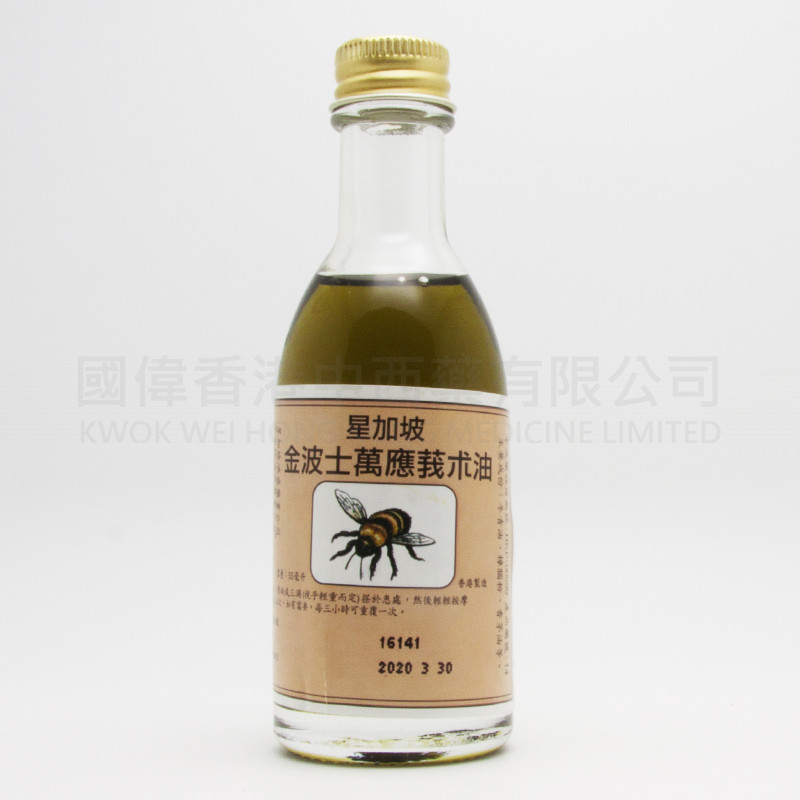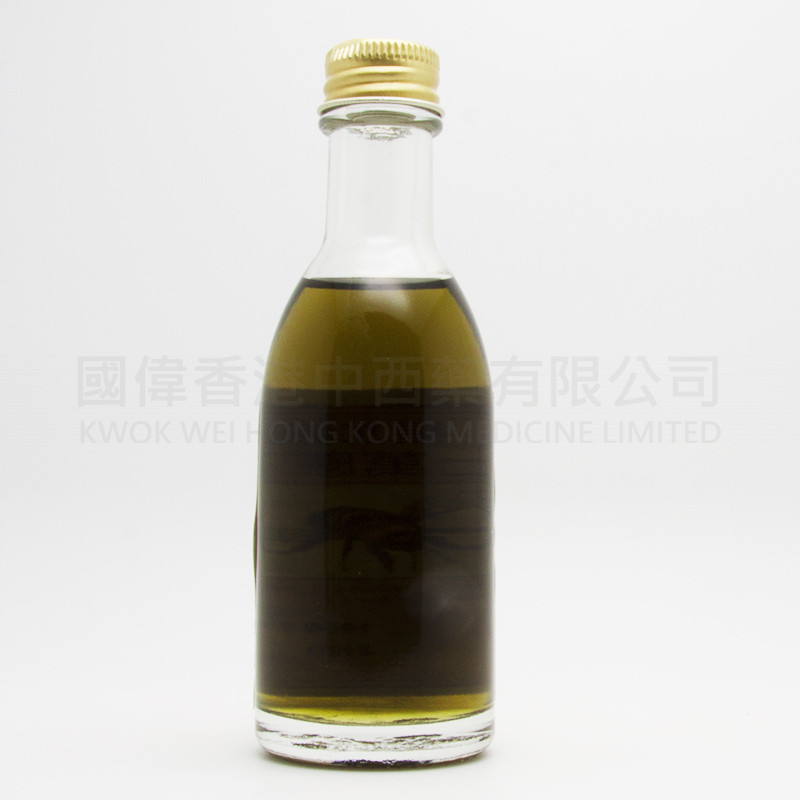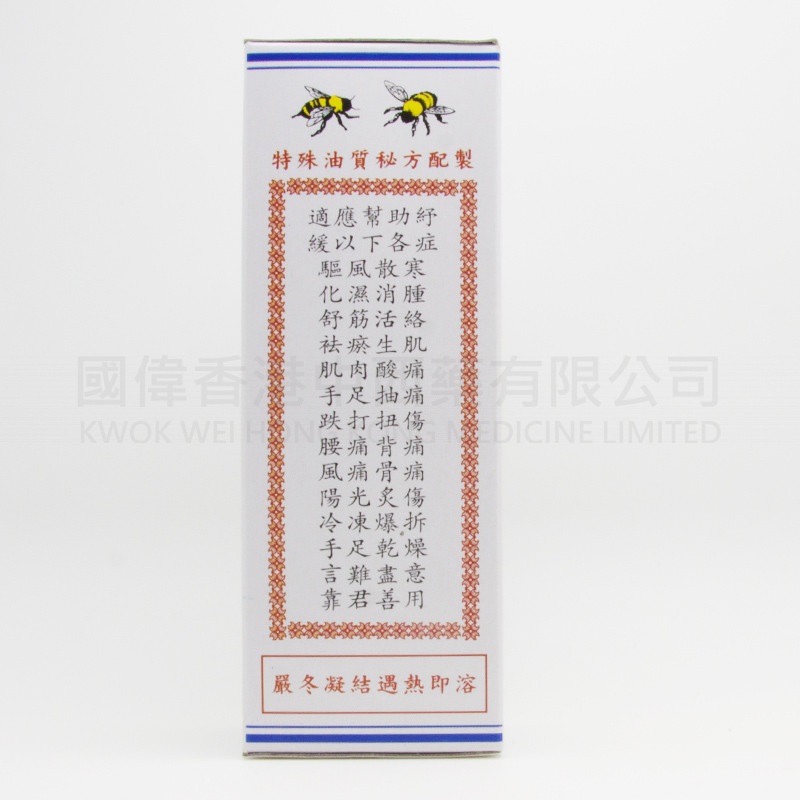 DIRECTIONS
For External Application Only-Apply 2 or 3 drops on affected area, massage gently. If necessary. Repeat the process every three hours.
CAUTION & WARNING
If the symptoms persist, or redness is present, consult a physician immediately. Avoid contact with the wound, eyes and mucous membrane.
If contact occurred, rinse eye with cold water. If rash occurs, discontinue use and see doctors. If sensitive do not to use it.
To be used externally on adults and children 6 years of age and older .Display or store in a cool dry place. Keep out of reach of children! For use externally only!
Major Ingredients 主要成份
Winter Green Oil 冬青油3.9%
Citronella Oil 香茅油 3.9%
Camphor Powder Syn. B.P. 樟脑粉4.4%
Other Q.S. to 100% 其它加至百分之一百
CONTENT: 55ML 容量:55毫升