Kam Fu Tau A Thousand Medicated Oil (40ml)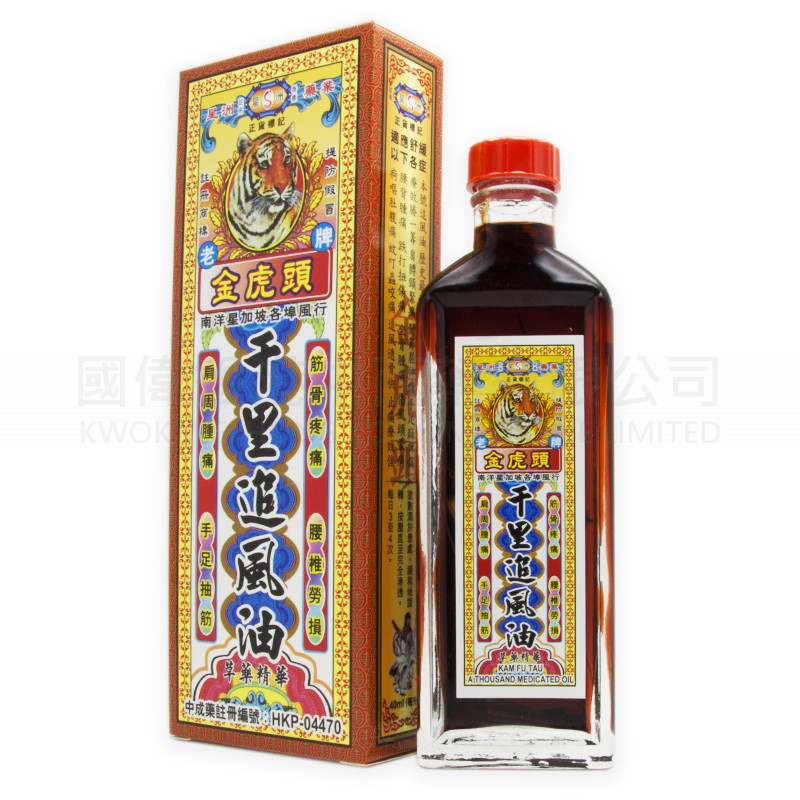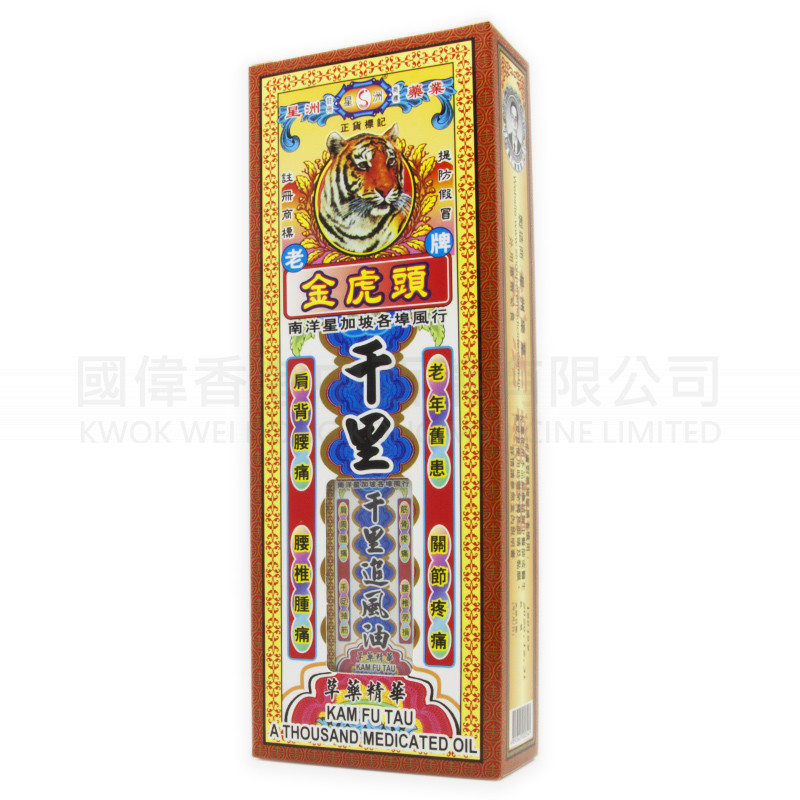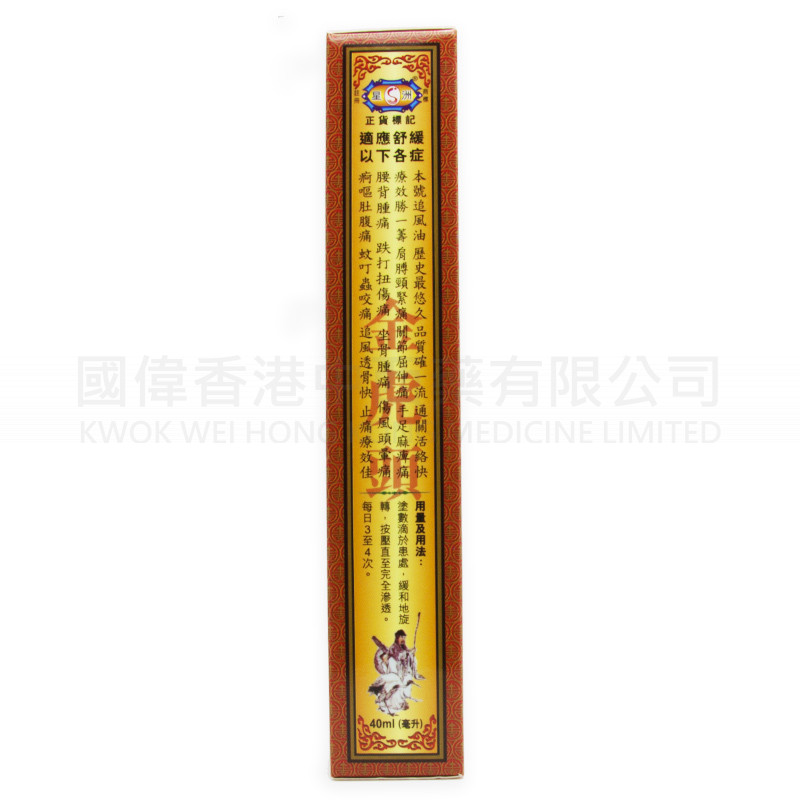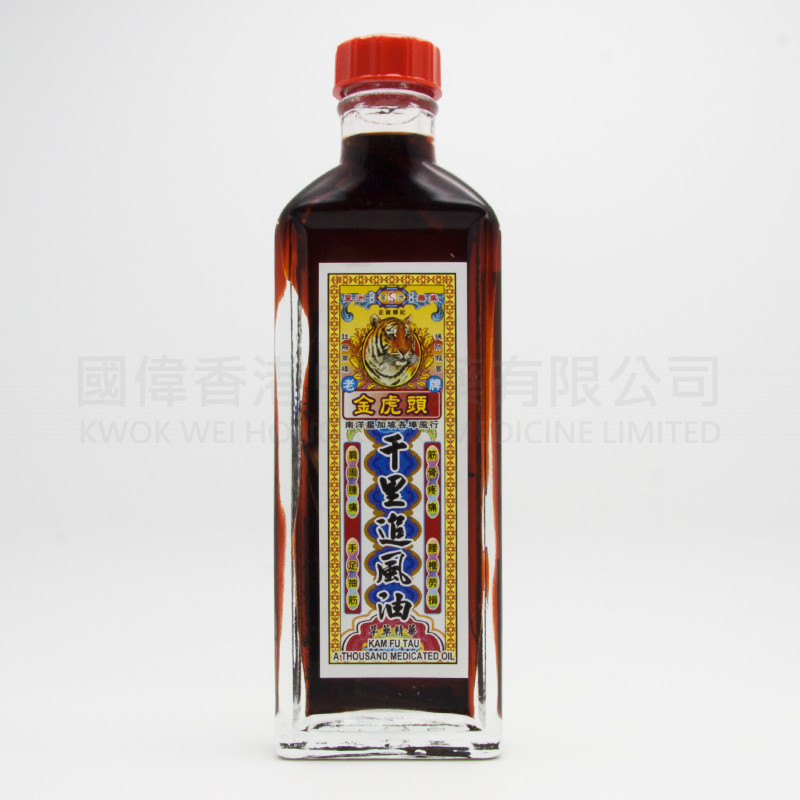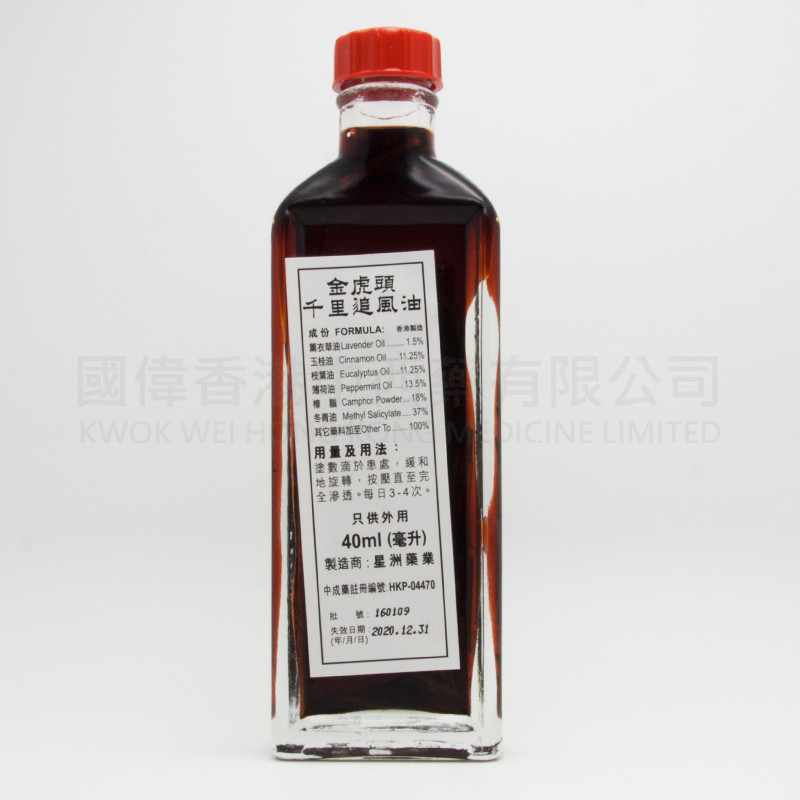 Kam Fu Tau A Thousand Medicated Oil (40ml)
Jinhu head thousands of miles Zhuge oil is the company for decades of research, with the famous mountain Shengyao carefully refined from the drug Wanjun enough to be the status quo, Cheng-saving medicine. Zhujun purchase, please identify trademarks, Shu not mistaken.
Adapt to relieve the following symptoms:
Wind pain, bone pain, limb numbness, back pain, head wind pain, sprain bruises swollen, lumbar bone pain, bruises, hemostatic pain, swelling of the shoulder, edema, Women postpartum pain in the whole body joints, see the experience with the fulfillment of such as God, honest surgery good medicine resentment.
Dosage and Usage:
The number of drops in the affected area, with the fingertips in the right lesion at the use of pressure to slow rotation method, the first light and then heavy, patients should not feel pain Chu appropriate, to make the lesion of the Jin Luo and muscle relaxation, blood gas flow. According to the severity of the disease, about ten to fifteen minutes massage to accelerate the penetration of its power to promote blood circulation, effective express. The procedures described above were repeated three to four times a day
Features:
Pain, pain, swelling, pain, headache, pain, headache, back pain, Shujin active, limb numbness, pain, swelling, , Nameless swollen poison, bruises and sprains, hot fire burns, lumbar disc bone pain and so on.
Indications:
Rheumatism bone pain, four colds, traumatic, headache, exogenous wind and detoxification, Shujinhuoxue, blood barrier, lumbar strain, muscle pain, bruises stasis, muscle fatigue, hand, foot cramps, excessive force, Pain, hemostatic pain, cardiac cramps, sciatic nerve and bruises swelling and pain.
Times, until healed.
note:
This product contains methyl salicylate (wintergreen oil), the use of this product, please note the following:
1) pregnant women, children and skin allergic to drugs with caution, or use the former consultation with the physician.
2) Children with colds, varicella or fever should avoid using methyl salicylate.
3) If there is an allergic reaction to methyl salicylate, consult a Chinese medicine practitioner or doctor before using this product.
4) If the use of red and sensitive, should be immediately disabled, avoid touching the eyes and mucous membrane, such as the oil accidentally into the eyes, please rinse with water.
5) due to the skin of the drug allergy to varying degrees, the use of this product before consulting Chinese medicine practitioners or doctors.
Storage: Keep away from light.
Specifications: 40ml (ml)
Composition FORMULA:
Lavender Oil Lavender Oil ..................... 1.5%
Cinnamon Oil 11.25
Eucalyptus oil Eucalyptus Oil 11.25%
Peppermint Oil ............... 13.5%
Camphor Camphor Powder ............ 18%
Methyl Salicylate ... 37%
Other drugs added to Other To .................. 100