Kam Fu Tau Read Flower Oil (40ml)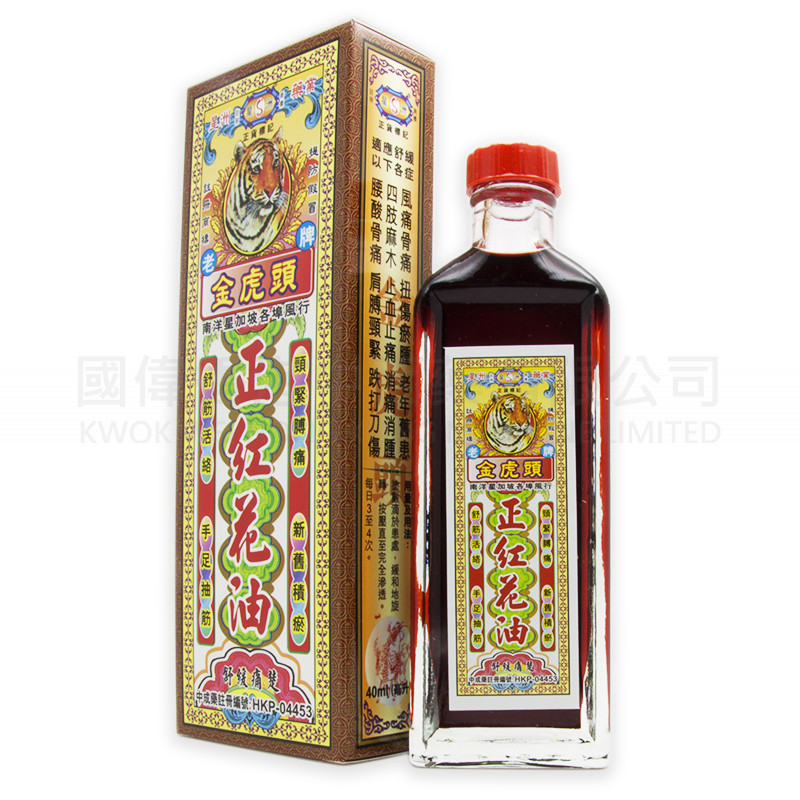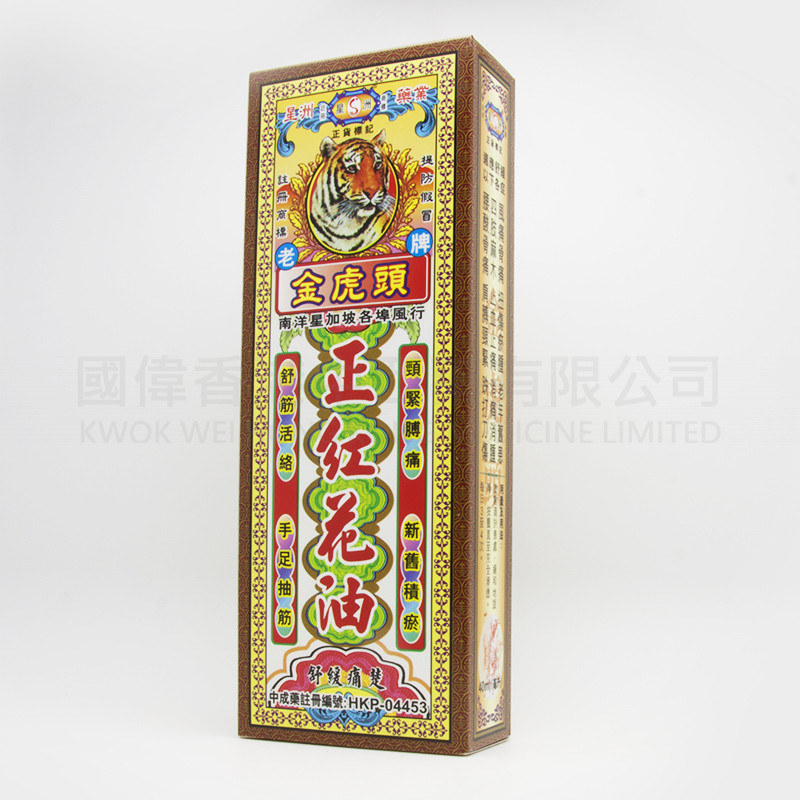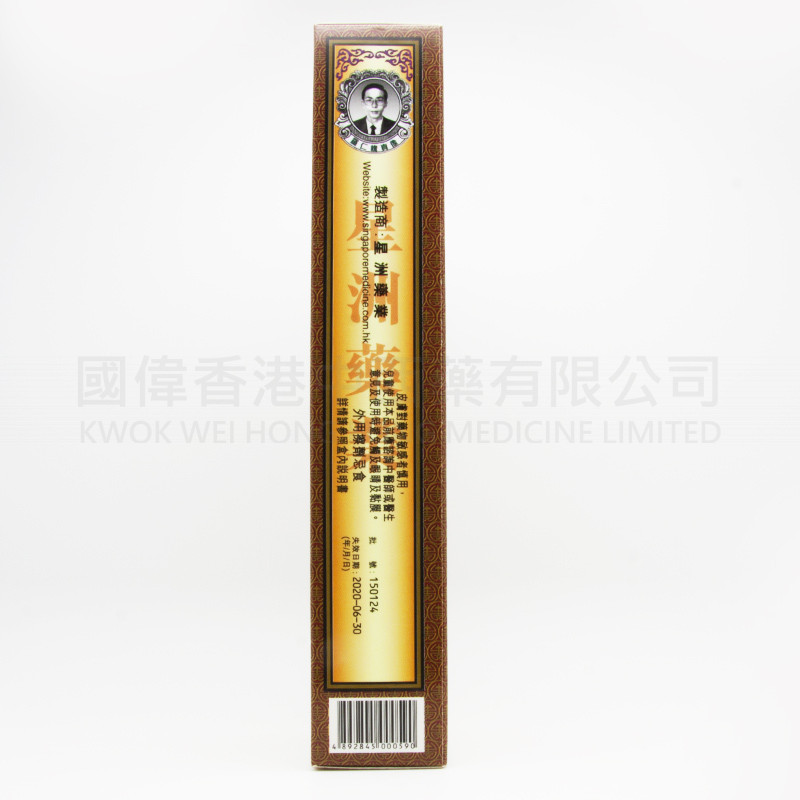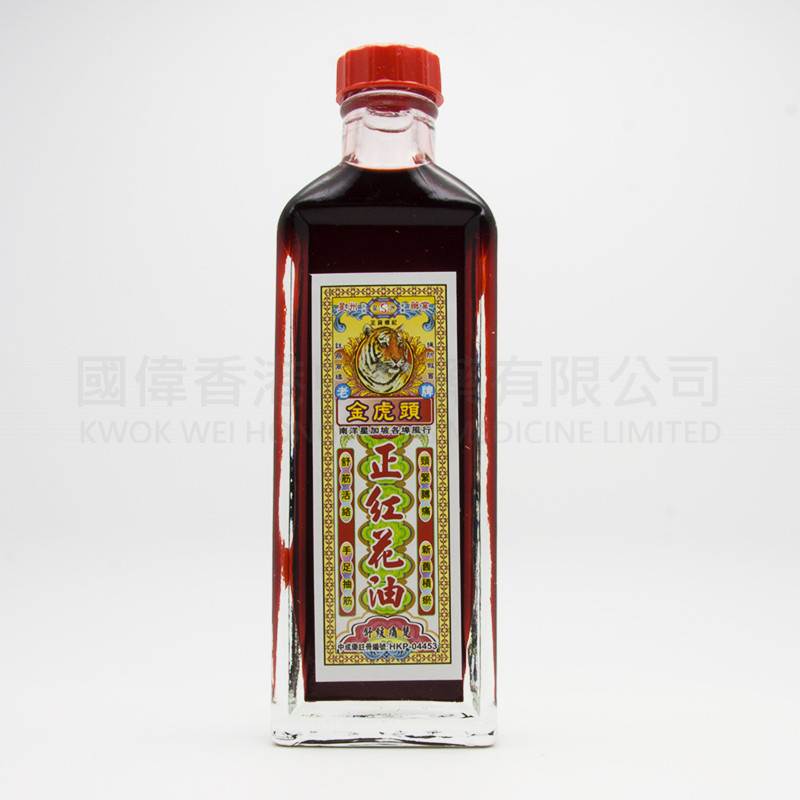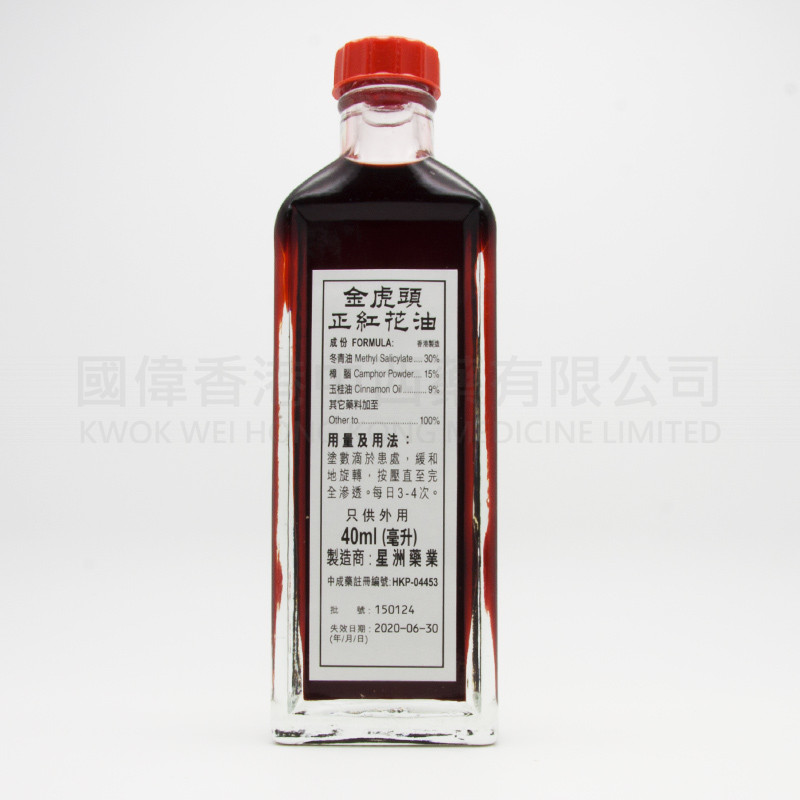 Kam Fu Tau Read Flower Oil (40ml)
veteran medicine, has a long history, is hereby selected first-class precious herbs and natural plant essence Qian system made of fine products, large and lasting drug power, strong penetration and smell fragrant, different. Its rapid and direct effect of muscle tissue, rapid analgesic swelling, especially for the clearance of active, back pain, bruises, sprains, muscle fatigue, wind drive dampness is unique. In fact, for men, women and children body treasure, home travel essential medicine.
Adapt to relieve the following symptoms:
Wind pain pain, bone sprain, nameless swelling and pain, hand, foot cramps, excessive force, lumbar strain, blood barrier, the elderly wind pain, back pain
Features:
Pain, pain, swelling, pain, pain, headache, pain, back pain, back pain, Shujin active, four o'clock in the morning, Cold, unknown swollen poison, bruises and sprains, hot fire burns.
Indications:
Lumbar strain, muscle pain, bruises stasis, bones and muscles fatigue, hand, foot cramps, excessive force, bleeding, analgesic, confidant, abdomen pain, heartache, heart failure, Colic, sciatic nerve and bruises.
Dosage and Usage:
The number of drops in the affected area, with the fingertips in the right lesion at the use of pressure to slow rotation method, the first light and then heavy, patients should not feel pain Chu appropriate, to make the lesion of the Jin Luo and muscle relaxation, blood gas flow. According to the severity of the disease, about ten to fifteen minutes massage to accelerate the penetration of its power to promote blood circulation, effective express. Repeat the procedure three to four times a day until cured.
note:
This product contains methyl salicylate (wintergreen oil), the use of this product, please note the following:
1. Pregnant women, children and skin allergies to drugs with caution, or use the former consultation with the physician.
2. Children with colds, chicken pox or fever should avoid using methyl salicylate.
3. If you have an allergic reaction to methyl salicylate, consult a Chinese medicine practitioner or doctor before using this product.
4. If the use of red and sensitive, should be immediately disabled, avoid touching the eyes and mucous membrane, such as oil accidentally into the eyes, please rinse with water.
5. Because of the skin allergic to the degree of drug oil vary, please consult the use of this product before the views of doctors or doctors.
6. This leaf oil is particularly strong, moderate use.
Only for external use, not to allow children to take.
Storage: Keep away from light.
Specifications: 20ml (ml) / 40ml (ml)
Composition FORMULA:
Turpentine Oil TURPENTINE OIL 37%
METHYL SALICYLATE 30%
Camphor CAMPHOR POWDER 15%
Other ingredients added to OTHER TO 100%