Sinlanil capsules (60 capsules)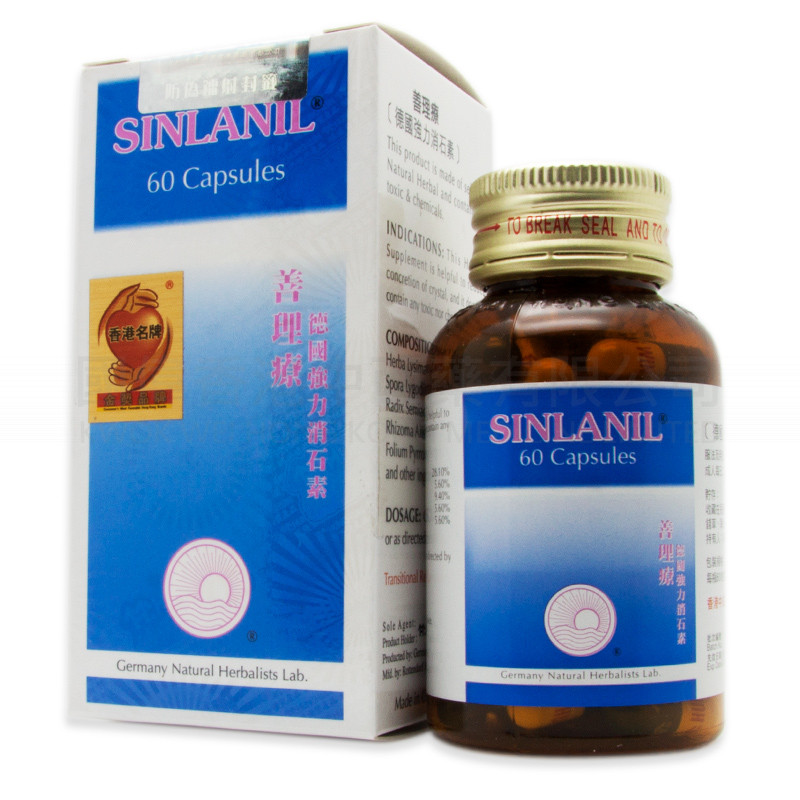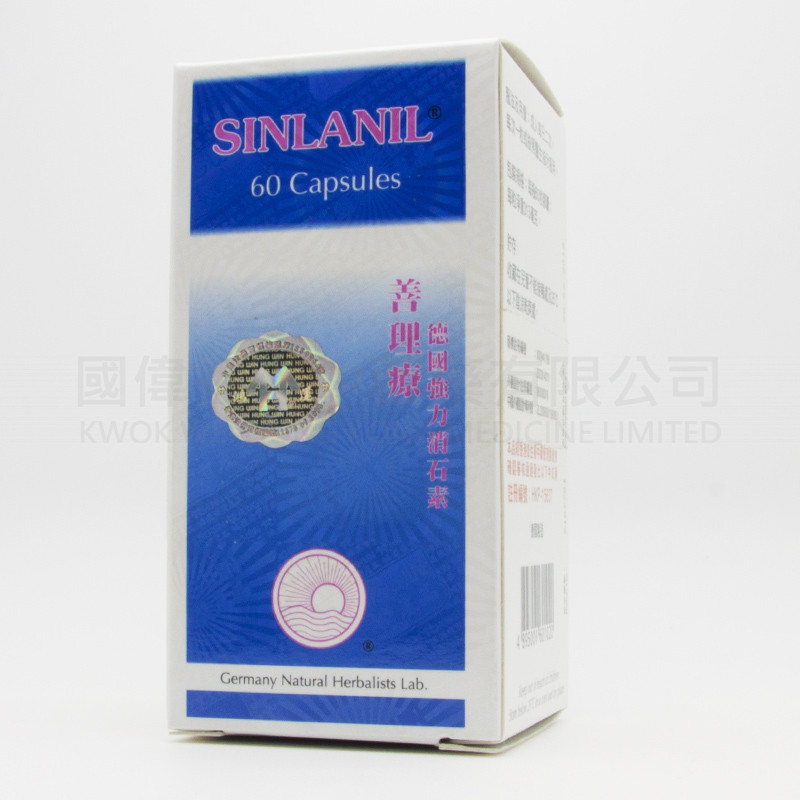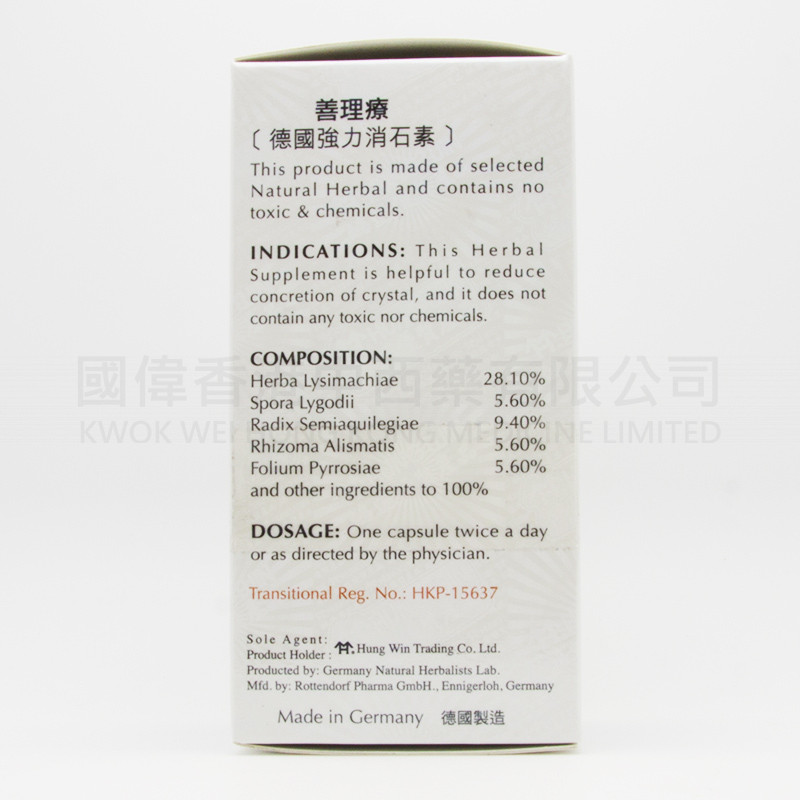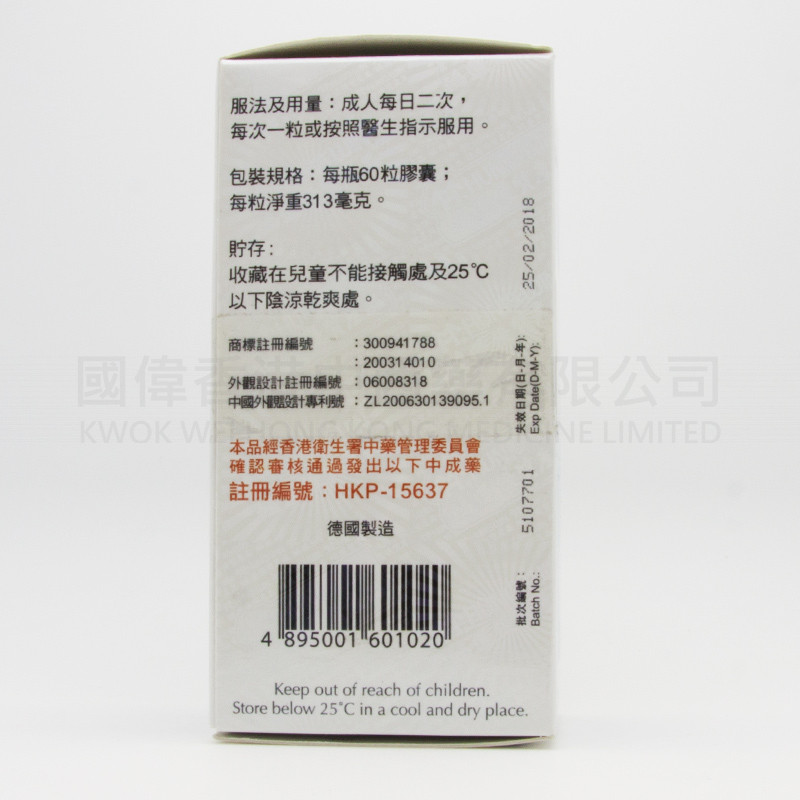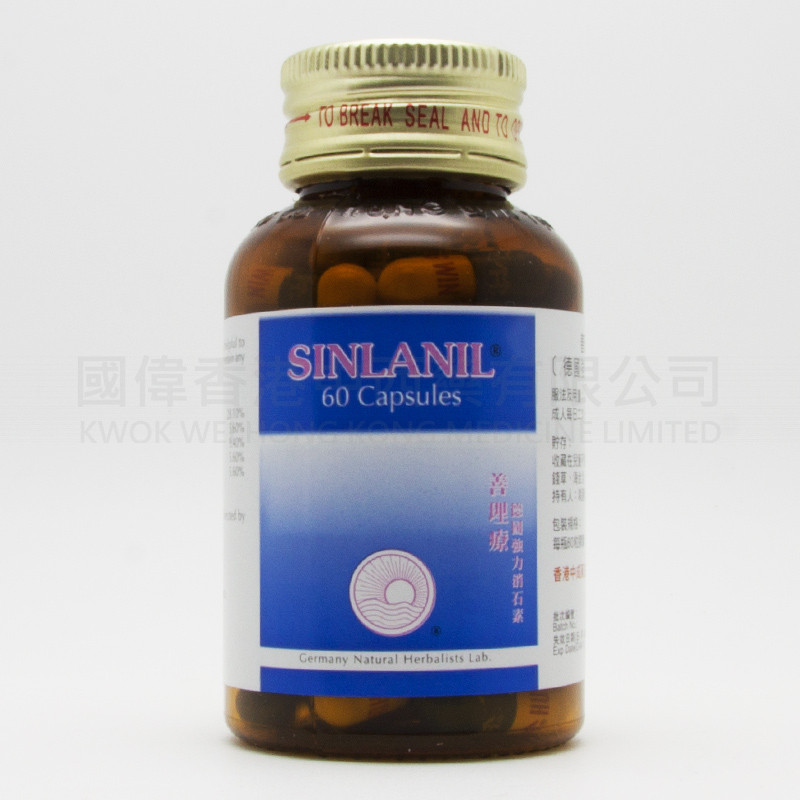 Sinlanil capsules (60 capsules)
The product is a therapeutic and sanitarian preparation especially for the patients with kidney stone, gall stone or urinary bladder stone. It's developed through advanced technology. Clinical tests prove that it can surely dissolve or discharge small stone. Biociwme Capsule is also effective on indigestion, liver and kidney impairment, gall bladder inflammation, spasm, cystitis, etc.
Dosage: One capsule twice daily, or as directed by the physician. Caution: Quit smoke, alcohol, fatty or salty food.
Indications:Applicable to cholelithiasis, urilithiasis, cholecystitis, cholaugitis, indigestion due to calculus form, enhances the function of gallbladder & liver system.
This product is made of selected Natural Herbal containing no toxic & chemicals. No side effect reported. "

Made in Germany