Grow With U Packing Milk Supplement - Granule (20 packs)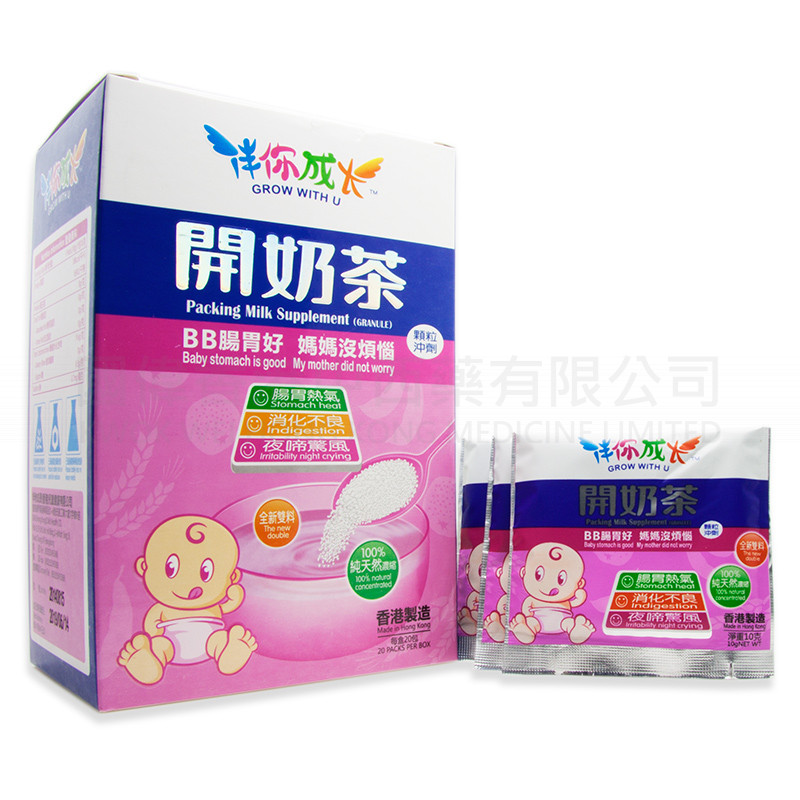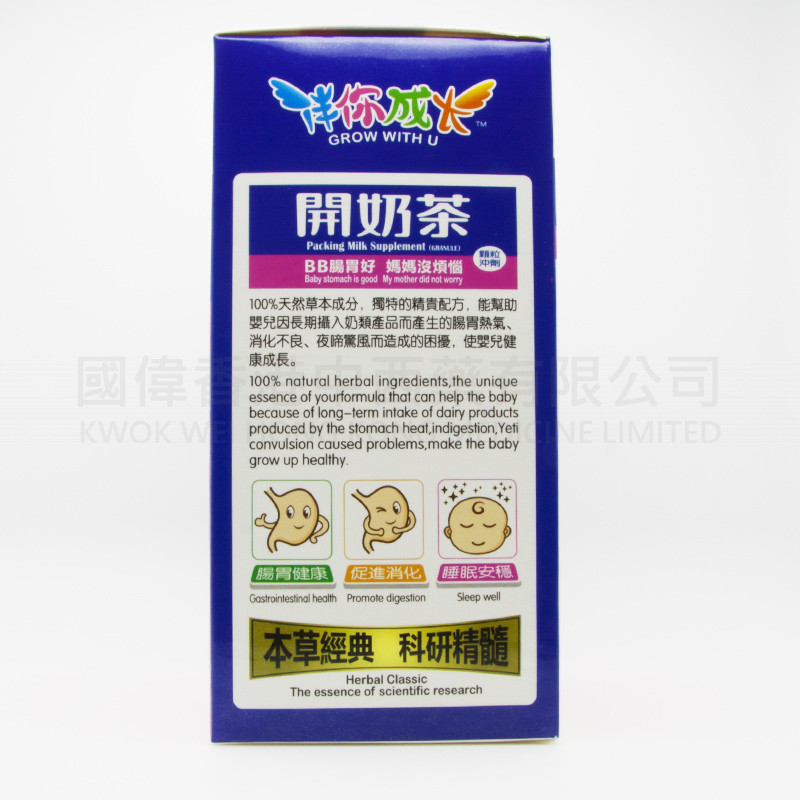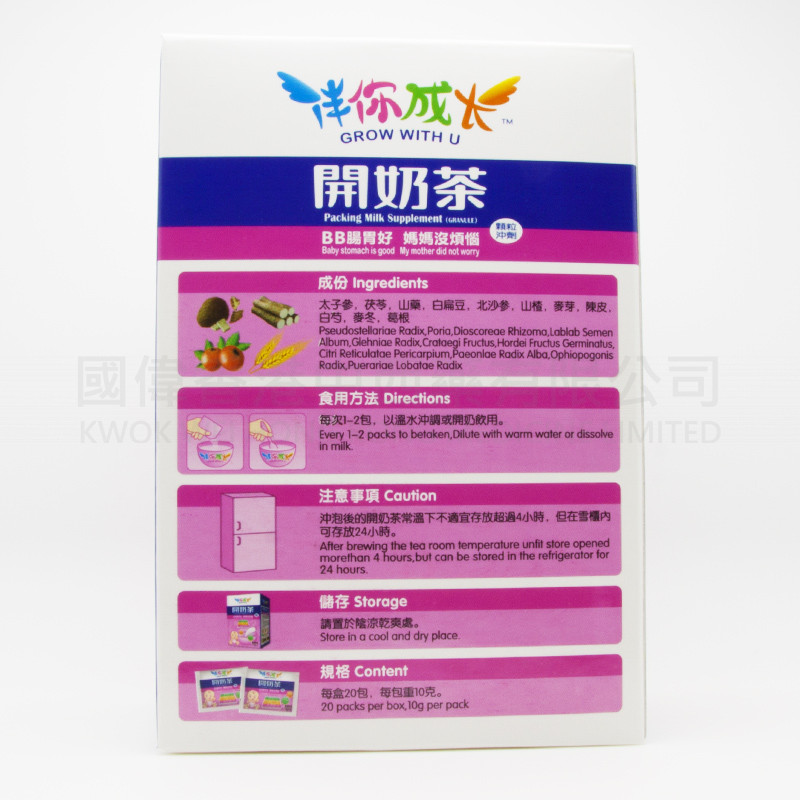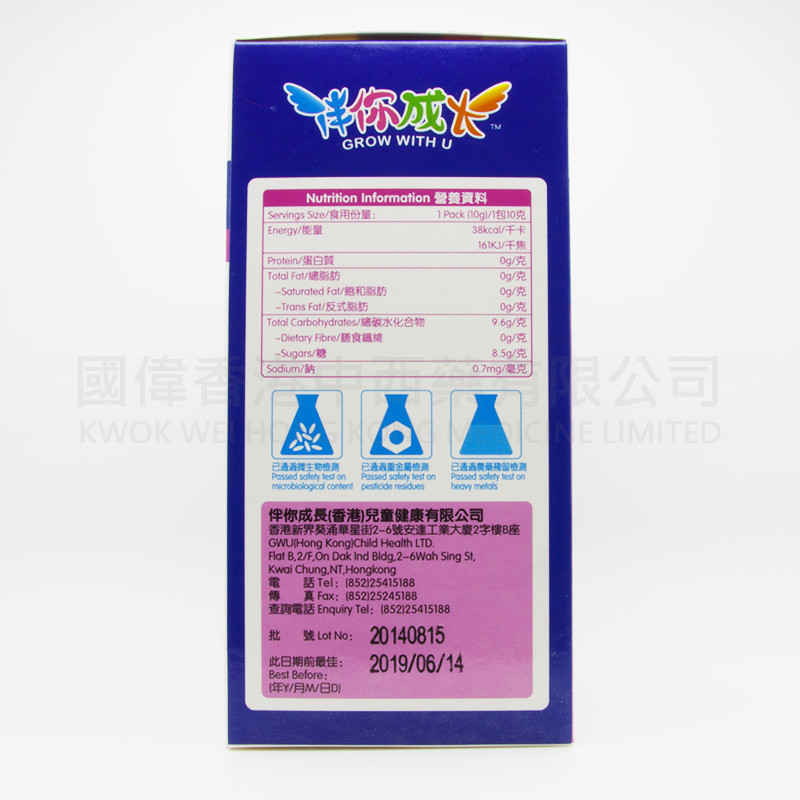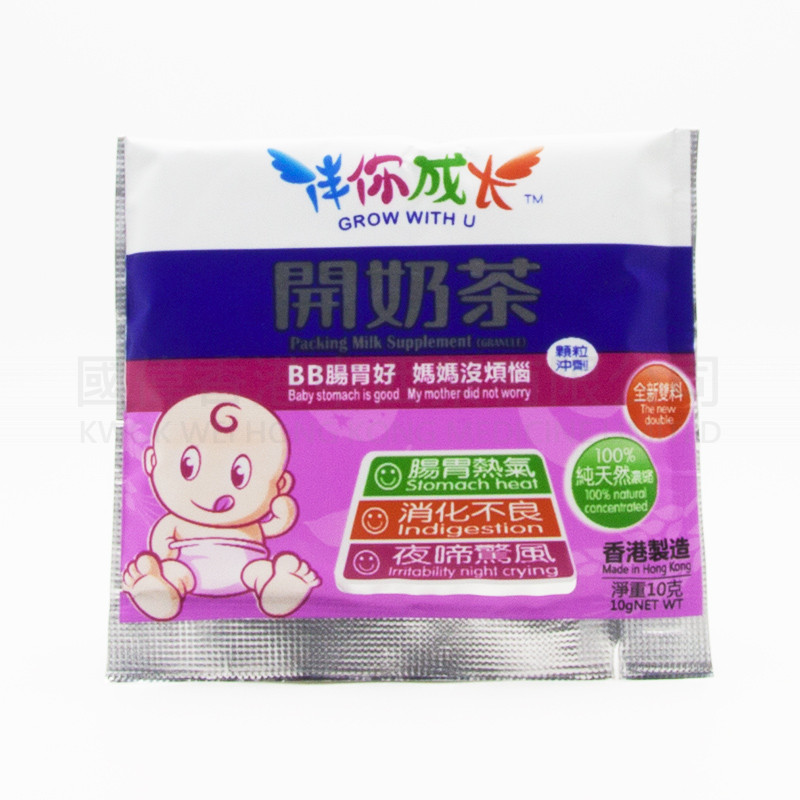 Grow With U Packing Milk Supplement - Granule (20 packs)
Open tea Jianpikaiwei promote absorption, can clear the body can not absorb milk indigestion, enhance appetite. Coix seed, red bean, yam, tuckahoe, malt, white lentils, etc. These are the main components of it, are some natural plants, when children can drink the stomach indigestion, poor.

Applicable: Baby don't have a good appetite, eat less and less feeding, indigestion
Function: Ease and treatment of children due to drink formula caused by excessive heat and constipation, can be very effective in helping the baby to ease, to ease the heat caused by milk powder and other issues. Does the baby after drinking improve appetite and defecation, but also has the role of heat dispelling dampness to the baby.
Usage and dosage: Newborn to 1 year old baby 1 times a day, each time 1 packs; 2 years old to 5 years old baby daily 2 times, each time 2 packs; 5 years old or above baby daily 1-2 times, each time 3 pack.
Made in Hongkong